White Card NSW Course
Locations - Sydney CBD, Parramatta, Dee Why, Burwood, Campbelltown, Miranda, Penrith, Liverpool, Gosford & Wyong
---
White Card NSW Course is $120 in Sydney CBD, Parramatta, Dee Why, Burwood, Campbelltown, Miranda, Penrith, Liverpool, Gosford & Wyong per person. Classroom session is 6 hours + breaks.
Don't wait to book a White Card NSW Course, call now on 02 9232 1010 or contact our team.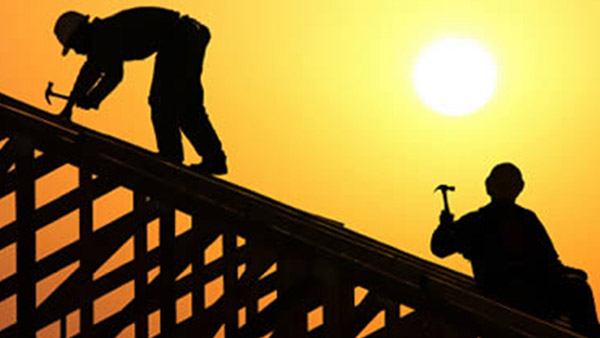 Course Details
Statistics show that in 2019 an average of 183 workers were fatally injured as a result of accidents in the workplace in Australia. The White Card Course in NSW is designed to raise awareness and help implement strategies and practices to eliminate these risks that cause injuries and fatalities in the workplace.
The White Card course is a requirement to work in the Construction Industry, it will cover the basic WHS knowledge required prior to commencing work tasks within any of the building sectors. This course requires the ability to demonstrate personal awareness of Work Health & Safety (WHS) legislative requirements.
With our highly experienced trainers you will learn how to identify and report construction hazards, Personal Protective Equipment (PPE) use, as well as the basic principals of risk management and prevention of injury and illness. With theoretical, practical and assessment components students will acquire all relevant knowledge and skills to assist them in the construction industry.
Why wait? Book your White Card today via our website or call us on 02 9232 1010.
If organising staff training or onsite training, we can facilitate the White Card course nationally.
---
Pre-requisites
This White Card Course requires no pre-requisites to be completed.
Students must be 14 years old at the time of sitting the course.
Please Note: Students will need their USI to complete the course. If you are unsure if you have a USI or to apply for one, please visit: https://www.usi.gov.au/

---
Training Program
This White Card NSW Course covers the topics required to demonstrate the knowledge and skills to work safely in the construction industry. It is a basic entry level course covering personal awareness, basic risk management, hazard identification and emergencies.
Students must bring:

100 points of ID as evidence of identity as per the following document -
Within the 100 points, applicants must be able to show the following;
Photo
Date of Birth
Full legal name
Signature
Current NSW residential address
They need to be the ORIGINAL documents. NO photos or photocopies are accepted. Without 100 points, students will not be accepted into the class.
If you have been in the country for less than six (6) weeks, are a current high school student or are having any issues with meeting the 100 points, please contact us on 02 9232 1010.
Upon successful completion of this program, students will be issued with a temporary certificate which is valid for 60 days after the date issued. With this, students can commence work immediately and the White Card will be posted in the mail.
---
Assessment
Within the 7 hours of the accredited course, students will receive lunch breaks (lunch not provided) and will sit assessments throughout the day. Students are offered multiple opportunities to demonstrate their knowledge and skills throughout the course to deem them competency across the unit.
There are 3 components to this program:
Theoretical training in the classroom
Practical training in the classroom
Assessment for both knowledge and skills
This White Card course combines plain English, videos, photos, and questioning to ensure all learners can have the best possible chance at comprehending the required knowledge and skills.
Assessments MUST be completed in English and with no further assistance.
If you believe you will need assistance due to your Language, Literacy or Numeracy skills, please contact our office on 02 9232 1010 to discuss your training needs.
If a student is not successful in completing all assessments satisfactorily, they will need to rebook the White Card course at a $50 NYC Fee.
---
Certification
Once student is deemed competent, learners will be issued a SOT (Statement of Training) which will be valid for 60 days after issued. With this certificate, students can go onto any construction site immediately after the course.
Students will also be issued with a Statement of Attainment for CPCWHS1001 Work safely in the construction industry.
SafeWork NSW will post the final White Card to the students address, this normally can take up to 60 days.
For any lost, stolen or replacement White Cards, please contact SafeWork NSW on 131 050.
Certificates are issued by TCP Training (RTOID:91118).

---
White Card FAQs
This card does not expire, however if you have not worked on a construction for 2 years or more, SafeWork NSW recommends attending a course to update your skills and knowledge.

For all courses it is essential to provide photo ID (i.e. Passport, Drivers licence, Photo ID card, Student Card), however, the White Card and Forklift course requires 100 points of ID.

The acceptable documents for 100 points of ID are listed in the table below and contain both primary and secondary documents. You can provide only one (1) primary document with secondary documents to form 100 points. Alternatively, you can provide a combination of secondary documents to form 100 points. The combination of documents must contain a date of birth, current residential address, photograph and signature. Please bring original evidence of identity documents with you. Certified copies will not be accepted.

If you are unable to provide the correct ID, by law, you will not be permitted into the course.

PRIMARY ID - Only ONE Primary ID document can be used

Passport (Current or expired within last 2 years but not cancelled)

70pts

Full ORIGINAL Australian Birth Certificate or Birth Card

70pts

Australian Citizenship Certificate.

70pts

SECONDARY ID - A combination of secondary documents is allowed to make up 100 points however if more than one credit or ATM cards, or bank statements are used they MUST be from different financial instituions. NOTE: MUST BE VALID ORIGINAL DOCUMENT / CARD ISSUED IN AUSTRALIA

Current Australian Drivers Licence

40pts

Current Australian Boat Operator's Photo Licence

40pts

Current Australian Firearms Licence

40pts

Current Australian State or Territory Proof of Age/Photo Card

40pts

Australian Defence or Police photo identification card

40pts

Medicare Card

25pts

Bank ATM or Credit Card

25pts

Centrelink Card

25pts

Motor Vehicle Registration Papers

25pts

Motor Vehicle Insurance Certificate

25pts

Department of Veterans Affairs Card

25pts

Property (Council) Rates Notice

25pts

Property Lease Agreement

25pts

Home Insurance Papers

25pts

Utility Bill; eg: Electrical, Water, Gas

25pts

Bank Statement/s

25pts

As of the 1st of September, the General Induction Card is recognised nationally.

You can complete an application form (Replacement of a SafeWork NSW Construction Induction Card, form number ACC06) and submit to SafeWork NSW with the associated fee of $30, together with proof of training details, identification and a signed statutory declaration. Further information can be found on SafeWork NSW's website or phone 13 10 50.

Previously, participants who completed the WHS Induction course were issued with a "green card". With legislation changes, participants are now issued with a "white card".
---
General FAQs
What you need to do is register with your local Job Network Agent. Your Employment Consultant will make the booking with us on your behalf and arrange payment with us directly. Unfortunately Centrelink does not pay directly.

Unfortunately we cannot offer this service, full payment of course fees are required at the time of booking. The good news is that we try to always offer value for money and keep course fees affordable, so you know that you are always getting good value, especially with our package deals which offer reduced prices!

Although we cannot guarantee you a job, we would be delighted to refer you to an agent who may be able to assist you to find work.

Payment can be made at the time of booking using either a credit card, EFTPOS or cash. Invoices and acceptance of company cheques is by prior arrangement only.
---
Course Enrolment
The cost for this program is $120 per person.
White Card Course is delivered in Sydney CBD, Miranda, Parramatta, Liverpool, Campbelltown, Dee Why, Gosford & Wyong for public.