Forklift Licence NSW
Locations - Granville
---
Forklift Licence NSW is $450 per person + $74 SafeWork NSW licence card issuing fee. Classroom session is 2.5 days.
Don't wait to book a Forklift Licence NSW, call now on 02 9232 1010 or contact our team.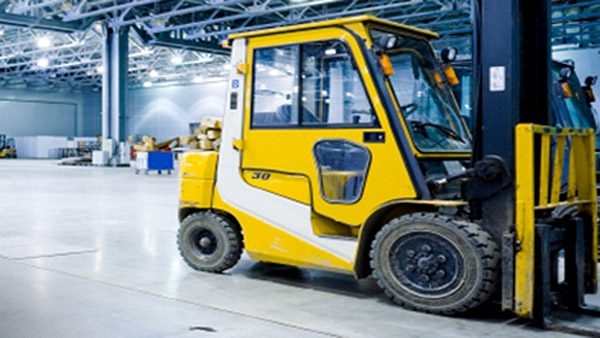 Course Details
This Forklift Licence NSW course provides training and certification for people who will be driving an LF (counter balance forklift) vehicle, which will enable you to drive any forklift with the exception of an order picker forklift.
This course covers the operation of a powered industrial forklift truck equipped with a mast and an elevating load carriage to which is attached a pair of fork arms or other attachment, for licensing purposes.
This course requires the operator to be able plan the work, conduct routine checks on the forklift, shift loads in a safe manner, and shut down and secure the equipment after the completion of operations.
This unit is based on the National Standard for Licensing Persons Performing High Risk Work.
This forklift course is delivered by TCP Training.
If organising a group booking or onsite training, we can facilitate the training nationally.
---
Pre-requisites
It is important to note that this course requires a level of physical ability to complete practical assessments. If your health or fitness restricts you from performing physical activities associated with this program, you will not be able to complete this course.
This course combines plain English, videos, photos, and questioning to ensure all learners are able to have the best possible chance at comprehending the required knowledge and skills. If you believe you will need assistance due to your Language, Literacy or Numeracy skills, please contact our office on 02 9232 1010 to discuss your training needs.
---
Certification
Once a competent mark is awarded, learners will be issued with a Statement of Attainment for TLILIC003 Licence to operate a forklift truck. This Unit of Competency is Nationally Recognised Training from Transport & Logistics Package.
Certificates are issued by TCP Training (RTOID:91118). Certificates are emailed to students however hard copy is available for additional fee.
Once the SafeWork NSW assessment has been successfully completed, you will receive a SafeWork NSW Notice of Satisfactory Assessment (NSA) which is valid for 60 days. A fee is payable to Australia Post for the licence card which is nationally recognised.

---
Training Program
Students must bring:
Evidence of Identity for 100 points – click here for accepted form of ID
Pen and paper to make notes and complete assessment activities
Comfortable clothing for practical activities which include operating a forklift
Closed shoes must be worn, preferably work boots
The course is delivered over 2.5 days of training and assessment.

Day one is theory Forklift Licence training
Day two is practical Forklift Licence training
Day three is an assessment day
This forklift licence requires re-certification every 5 years.
---
Assessment
Once you have completed the theory and practical training days, you will be notified by the trainer if you're ready to progress onto the assessment day. Students are provided multiple opportunities to demonstrate the skills and knowledge required to operate a forklift. If the two day training session is not long enough, student may be advised to book additional training. If the trainer determines that you are ready for assessment, they will help you book an assessment date.
---
Granville Training Centre
Forklift Licence NSW training is delivered as per the below times. To book Forklift Licence course at Granville, select a date from the below list and click on the green 'book' button.
Day one is 8:30am - 4pm
Day two is 8:30am - 4pm
Day three is an assessment day - 7am - 3pm
Forklift Training days are Tuesday/Wednesday or Thursday/Friday.
Assessment is conducted on Mondays.
---
Forklift Licence FAQs
If you fail your course, additional training days cost $100 per day and the SafeWork NSW assessment is $190.

Once you have passed your test, you will need to pay a SafeWork NSW fee to Australia Post for your license card.

Yes, you will need to renew your license every 5 years.

This depends on how long ago your license expired … if your license expired less than 12 months ago, you need to contact SafeWork NSW. If your license expired more than 12 months ago, you will need to take the course again.

The course will take 3 days to complete. There are two consecutive days of training which take place on either Tuesday and Wednesday or Thursday and Friday every week. The third day is an assessment day which takes place Mondays.

The course will cost you $400.

We understand you may be an experienced driver however, SafeWork NSW does not currently recognize a license from outside of Australia. Therefore, you will be required to attend the course to gain a NSW Forklift license.

An LF license allows you to operate any and every Forklift with the exception of an Order Picker or Stock Picker Forklift, whether it be a high reach or a low reach vehicle.

Our training location is at 1 Cowper St GRANVILLE NSW 2142.

Parking is not available near training centre, car park is close to railway station or public transport is best option. Granville train station is 500m from training centre.
---
General FAQs
What you need to do is register with your local Job Network Agent. Your Employment Consultant will make the booking with us on your behalf and arrange payment with us directly. Unfortunately Centrelink does not pay directly.

Unfortunately we cannot offer this service, full payment of course fees are required at the time of booking. The good news is that we try to always offer value for money and keep course fees affordable, so you know that you are always getting good value, especially with our package deals which offer reduced prices!

Although we cannot guarantee you a job, we would be delighted to refer you to an agent who may be able to assist you to find work.

Payment can be made at the time of booking using either a credit card, EFTPOS or cash. Invoices and acceptance of company cheques is by prior arrangement only.
---
Course Enrolment
The cost for this program is $450 per person + SafeWork NSW licence card issuing fee.
Course delivered in Granville for public.